November 18, 2012

All in the family: Presidential Elections
-->Thanksgiving -->Christmas 2012!!

If an American is in a foreign country and hears English being spoken with an American accent, she perks up. We speak the same language, follow the same calendar, and understand each other's idioms. Our family Presidential election is over, signs are down, and political statements and pictures put away for another four years. We are exhausted. The stress among family and friends during this particular election period has been intense, and, thankfully, unique. Time to get ready for another family affair: Thanksgiving! Finally, Christmas. Three in a row. Yard signs down, pumpkins and harvest decorations up. Harvest and fall decorations down, and holly, lights, mangers and gifts from Santa go up. Happy songs celebrate love and new beginnings.

Reflections among the family on the coming events brought to mind past celebrations. This year our Thanksgiving family group will include only one of our three children and two of our seven grandchildren for a total of a diverse family group of five. Before, during, and after the turkey day, we'll talk to other friends and extended family around the world on skype, e-mail and cell phone. They know where we are, and we know where they are, and we know many of the interests and events that fill their lives, because of the magic of technology. Other generations didn't have it so good! But we'll still need to deal with forbidden topics of conversation.

Our family's 1975 Thanksgiving was in Egypt, and it is a story we often share in our family. We were living in the same household with another family, parents Jim and Anita Robinson and children Joy and two year old Rosemary. The household also included a graduate student, Stephen Emmel, and a steady stream of other worker bees from various places in the world. Our cook, Abdou, anxious to please, bought a chicken for our dinner, and it was running free through the downstairs rooms when I/we came down for breakfast. Abdou deftly caught it –and later took it to the market to have it killed and plucked. Anita and I had the assignment to pick it up on our way home from somewhere. The shopkeeper had it wrapped in a bag, and handed it to Anita. She SCREAMED – the headless, naked, chicken flew up in the air (propelled by Anita's throw—not by the naked, lifeless wings). I went to pick it up. The heart was still beating!!

"Oooooh ...GrandMaMa...NaNa... – how can you laugh at that story", said one of my vegetarian grandchildren! "Did you eat the chicken?" they still ask. That story is among the fairly numerous subjects that are off limits at family gatherings. We love each other, but we have different priorities and opinions on some things. Though our children grew up in the home of a Baptist preacher, the homes of our children – and grandchildren—and extended families represent more than a few differing political (especially this year's Presidential election), religious, and personal views.

But Thanksgiving is not a bad transition from the bitterness of the nation-wide family-participation in government this year, to the extended nuclear family celebration of Christmas, which, in addition involves at least one major meal, and hundreds of greeting cards and gifts. And compromise on a well established mix of family "traditions." And as to Christmas...whether we celebrate the manger, or Santa Claus, or both, today's technology makes it possible to have relationships, and make memories, with cousins, aunts, uncles, nieces, nephews, that my parents could only dream of! Life is good.


Posted by Peggy S. Hedrick at 10:10pm
Click here to comment: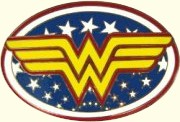 HA! Your chicken story reminds me of the one Norma tells about her pet rooster which became Christmas dinner…..but that's another story!

We derive much pleasure from explaining Thanksgiving to Australians and its significance for our families in America.

From Downunda to all the extended Hedrick Family—

Happy Thanksgiving!

Love, Butch and Norma
Posted by Wally Rees on 5:07pm at 11/19/2012
---